Chicory can be eaten as well as drunk. The chicory leaves and roots are full of all kinds of vitamins and minerals. It can be used in salads, snacks and side dishes. Or bake chicory with seasonings and serve as a dish in its own right.
Baked chicory with bacon
This dish is a wonderful lunch or dinner, both light and comfortingly warm. And for a festive table, it's a beautiful side dish to roast poultry and pork ham.
Baked chicory with bacon
4 servings, cooking time 40 min
What you need:
4 courgette slices
8 slices of bacon
3 tbsp. bread crumbs
2 tbsp. sugar
50 ml of sherry or white wine
olive oil
Salt, white pepper, hot chili
What to do:
1. Cut the chicory lengthways in half. Heat a little oil in a frying pan, place the bacon and fry over a low heat until the fat has melted away. Put the bacon on a plate.
2. Add a little oil to the frying pan, sprinkle over the sajar and arrange the chicory halves cut side down. Cook over a medium heat until the sugar has browned. Transfer the chicory halves to a baking dish, cut side up.
3. Pour the sherry or wine into the pan, season with salt, white pepper and chilli to taste. Halve the boiling point and pour over the caramelized chicory with the mixture.
4. Crumble the cooled bacon. Sprinkle the bacon and breadcrumbs over the chicory and drizzle with olive oil. Bake in the oven at 180°C until the crumbs are golden and the chicory is very soft, 20-25 minutes.
Chicory salad with apple and mustard vinaigrette
This fresh and crunchy salad is a wonderful start to dinner. It's like champagne – it makes you smile and whets your appetite. However, as a side dish to a roast duck breast or steak, it's perfect too.
You could also try following recipes: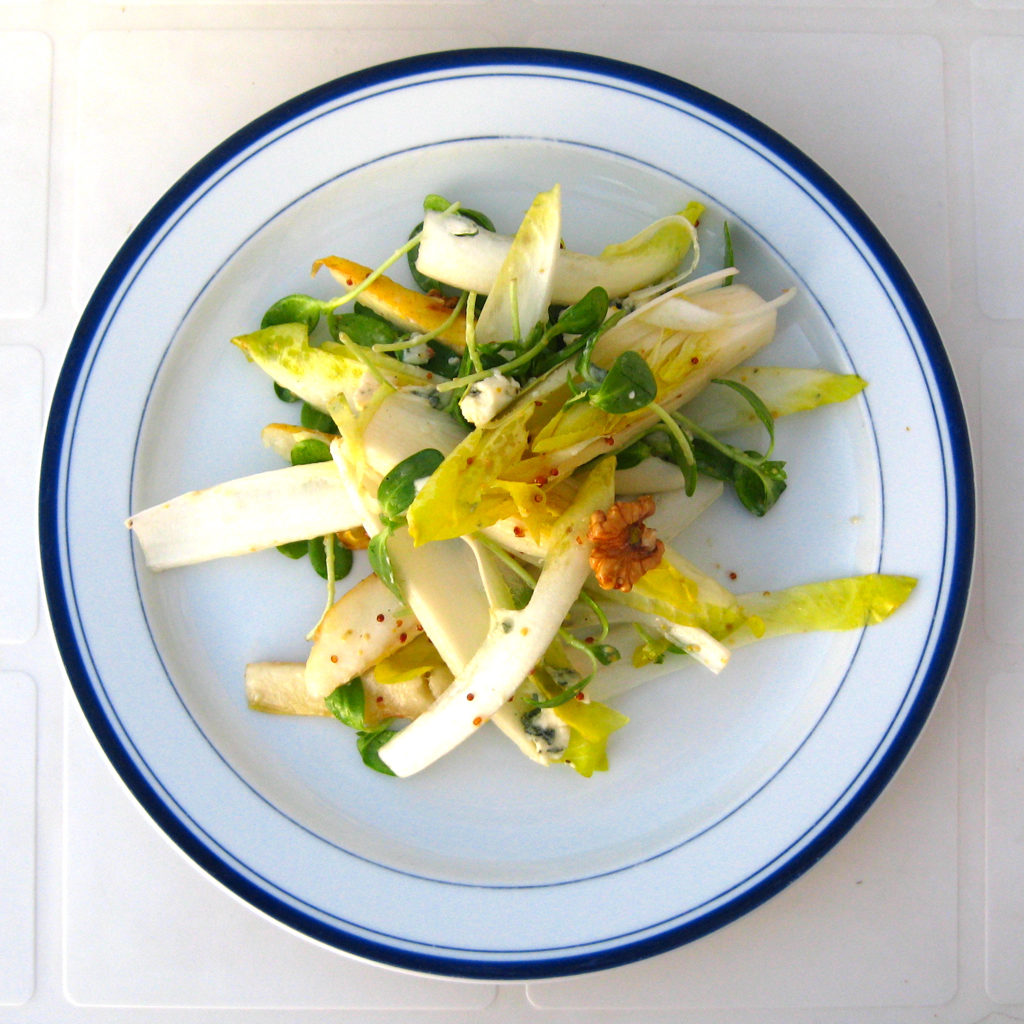 Chicory salad with apple and mustard vinaigrette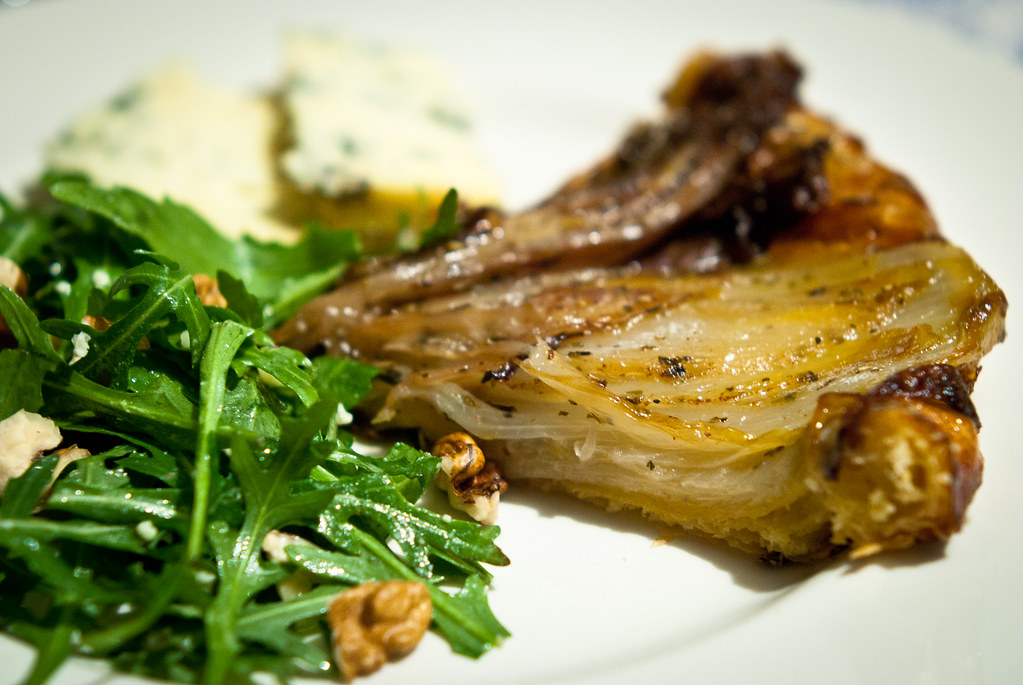 Chicory fried in brown butter with blue cheese sauce
Salmon tartare in chicory 'cups'